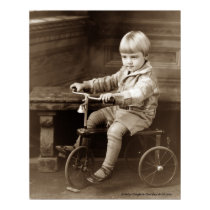 Not my son. No, this kid probably has health insurance
I got a phone call from my
grownup son
on Friday, wherein
grownup means 20 years old, no job, living off of friends in a house with a bunch of guys and possibly growing pot, because he refuses to "bow to the man" and "embrace our petroleum-based lifestyle."
Yes-huh. He's serious. 
HIM: Mom, I just got hit by a car on my bicycle.
ME: Are you OK?
HIM: Yeah. What do I do?
ME: (hearing traffic noises) GET OUT OF THE STREET.
Seriously. He literally called me from the ground after getting hit by the car. So much for Mr. Independent.
His bike is his sole mode of transportation, which is pretty normal for the area of Portland that he lives in. TONS of bike traffic. He has no health insurance. He has no money.
The woman who hit him said, "Of course I'll
help
you get your bike repaired,
within reason
."
He walked away from the accident Friday, pushed his bike home. And woke up Saturday stiff and sore and achey and not feeling so great. And called me.
HIM: Mom, I don't feel so great.
ME: What's wrong?
HIM: My back hurts, I'm sore and achey.
ME: Are you dizzy? Have you peed blood? How's your vision?
HIM: Naw, just achey. What should I do?
And herein lies my mom dilemma. What I'd
like
him to do is go get checked out by a doctor. But what I
don't want to do
is pay for it. Not because I don't want to spend the money on the boy, but because he made a conscious choice to drop out of college, knowing that we could not carry him on our insurance once he did that, and has been all
 laissez-faire about finding a job. And has made no effort to get on Oregon Health Plan (low income insurance) or even know where the closest community medical clinic is. Because? He's
20

and

invincible
, wherein invincible

apparently

means do whatever the fuck you want to do with your life, and when it goes south, call your mom.
So far, I've offered a partial bailout by talking to a lawyer friend of mine and telling Taylor what he should do. He needs to get insurance info. from the woman who hit him and call the insurance company, let them know he needs to see a doctor, and they'll send him to one. On their dime. If he had insurance or money, I'd tell him to see a doctor yesterday and let them reimburse him. But he doesn't have the cash to walk into urgent care and unless he calls with dire symptoms, I'm not giving him the money. Because?
Lifestyle choices have consequences.
My home alone holiday weekend extravaganza of watching Tivo, eating cake and reading trashy novels have been temporarily foiled by one of my children stressing me out. This can't possibly come as a surprise to anyone who has children. Perhaps more wine will help.